Introducing the Next Generation of Fisher Wallace Technology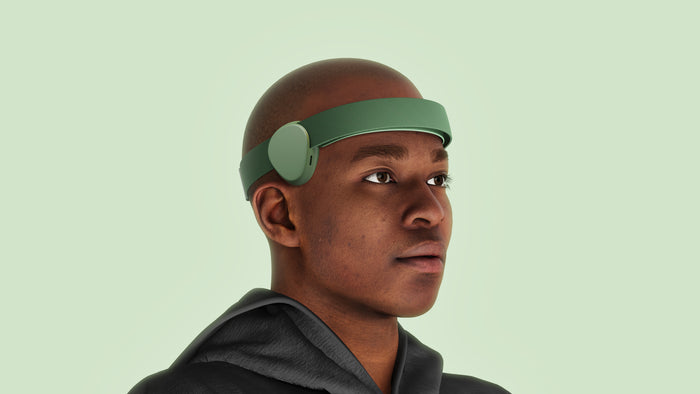 We Are OAK
Our new brand name represents the mental strength and resilience our customers experience as a result of using our technology. The goal of our technology is not simply to stimulate, but to liberate people from their symptoms, allowing them to achieve their full potential.
OAK Key Features
- Multiple color choices
- No external wires
- Rechargeable battery
- Human voice assistant
- LED indicator light
- Waterproof
- Adjustable front and back straps
The Team Behind OAK
OAK is the culmination of my 13 years in the mental health industry - everything I've learned and dreamed was possible to deliver to patients. I consider it the apex wearable device for harnessing the potential of the human brain.
KELLY ROMAN
CEO & Co-Founder
Fisher Wallace Labs

Kelly has been the driving force behind Fisher Wallace's clinical research and product re-design efforts, aimed at providing customers with an amazing experience.
Like physical health, attention to mental health needs to feel normalized, accessible, empowering, even aspirational. Through an optimistic expression, we hope to change the stigma and behaviors surrounding treatment.
ERIC FIELDS
Founder and Principal
Utility&

Two-time recipient of the Red Dot Award (the most prestigious award for an industrial designer), Eric Fields previously designed the first Nest thermostat and the Beats Pill.
Working on OAK has been a dream opportunity to apply our deep experience with headworn, connected and medical products to create a beautifully crafted all-in-one device for mental health treatment.
CHRIS FRUHAUF
Partner
Alloy Product Engineering

Chris has extensive experience leading and supporting programs in product engineering. He previously developed Beats headphones and the Microsoft HoloLens.